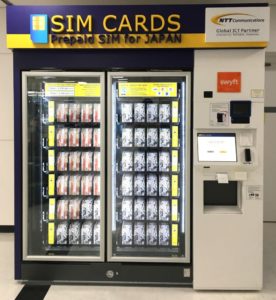 Abstract
The first thing I wanna do after landing in Japan is getting a SIM card. I really need it as soon as possible to check trains schedule and text my family and friends. 📱😃
This post shows you a way to buy SIM card by using a vending machine at Tokyo Narita Airport.
You also can buy it at electronics shops (JP: "家電量販店") where many types of SIM cards are available. Google Map
Available for

Passengers arrive at Tokyo Narita Airport Terminal 2

SIM card type

Data only SIM card, you cannot make phone call. (Call through the Internet is available such as FaceTime and Facebook Voice Call)

Data limit

Unlimited data (Max. 788Mbps up to 100MB/day, 200kbps from 100Mb)

Price

¥3,218 for 7 days, ¥3,780 for 14 days

Reference
Get SIM card
You can find a SIM card vending machine after going through the custom area. You will need your credit card to buy a SIM card.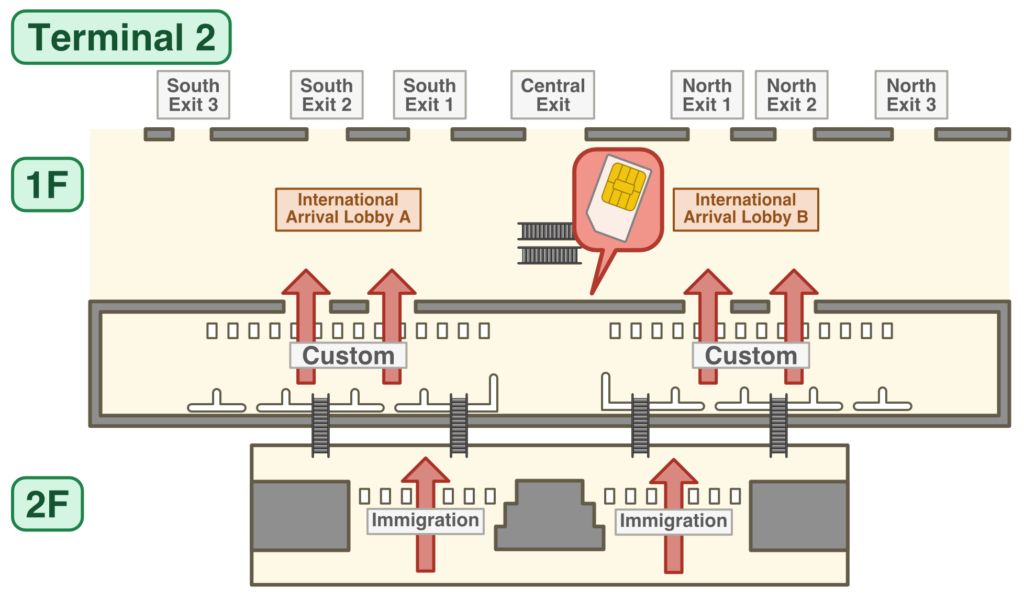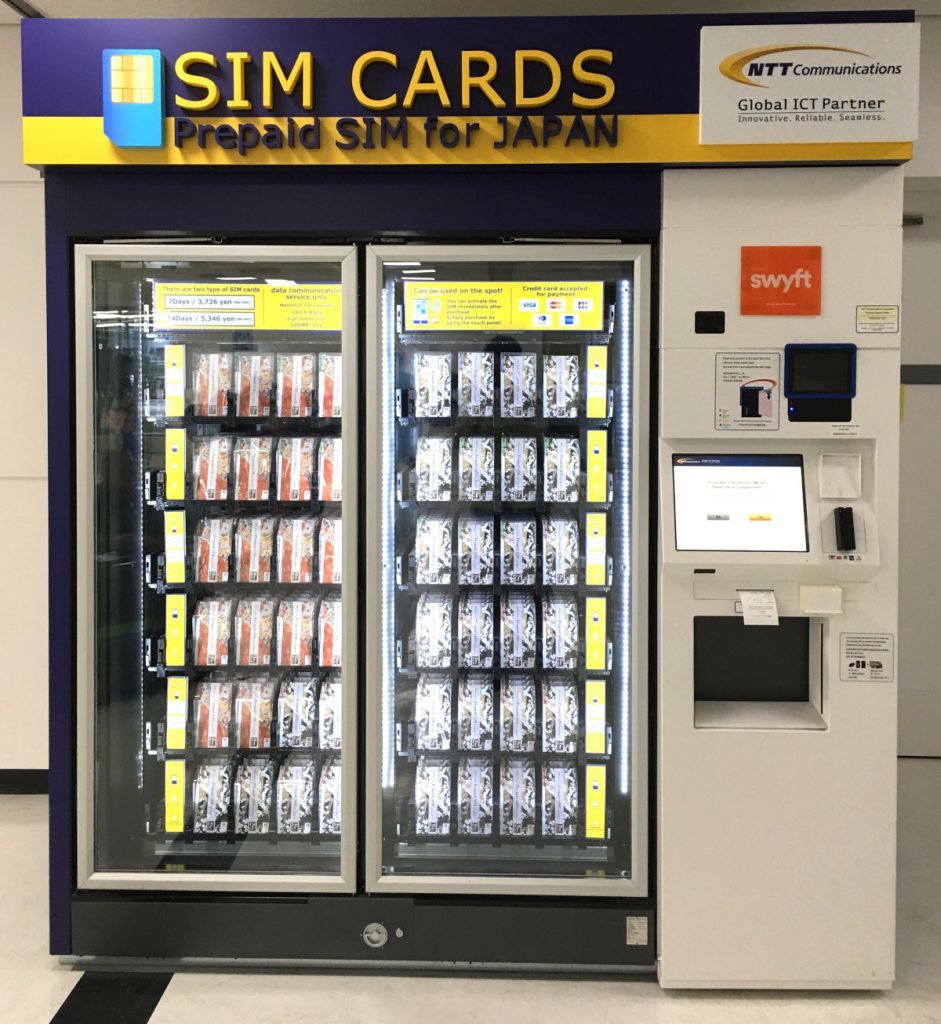 Activate SIM card
After you purchase the SIM card, you will have to activate it by using the vending machine. Follow the instructions on display and activate your SIM card. Have your passport ready as you will need it during activation.
Configure your phone
After inserting the SIM card into your phone, you have to change settings shown as below regarding to mobile connection.
For iPhone users: Please read the next section as iOS does not allow you to change the settings below.
Setting Item
Value
PDP Type
IP connection
Access Point Name (APN)
LTE devices: lte-d.ocn.ne.jp
For 3G devices: 3g-d-2.ocn.ne.jp
Authentication ID
(User Name)
mobileid@ocn
Password
mobile
Authentication Protocol
CHAP (Recommended) / PAP
For iPhone users
iPhone users have to install a custom profile to overwrite above setting in iOS. To install profile, you will need WiFi connection. Free WiFi is available around the vending machine.
Profile: http://s.ocn.jp/prf
📝Note: You have to uninstall the profile when you remove the SIM card.
Ready to go
Now your phone is connected to Japanese local network.
You have to get the settings change back to original settings when you remove the SIM card and replace it with the original SIM card from your home country.
Enjoy your trip! 😃